Low Cost
VCalm®L does not require an additional battery box, allowing for economical solar installations.
Brightest Display
VCalm® utilizes high-volume high-intensity tightly clustered LEDs to maintain the highest visibility possible. This proven method of authoritative message presentation demands driver's attention, making it the most effective traffic calming sign on the market.
Unrivaled Versatility
Easy installation with quick-release mounting

Mount to unistrut, telespar, posts, poles, or vehicle trailers

Multiple independently-scheduled vehicle speed thresholds can trigger any variation of speed display and/or auxiliary devices: strobes, flashers, sirens, beacons, wireless alerts, etc.
Lightweight
VCalm®L Series features signs less than 35lb and even 25lb, allowing convenient placement on perforated tube, Telespar, or Unistrut.
Lowest Power Consumption
VCalm® uses proprietary PWMS™ LED technology that consumes 50% less power than common LED devices. This provides exceptional autonomy for solar/battery installations.
Simplest Programming
Easy push-button access for setting speed limit and flashing thresholds

MicroSDHC Card provides practically limitless data storage space (40 years of data per gigabyte) and makes data retrieval simple and affordable.

VSpeed™Online is the ultimate management software that gives the ability to program signs and simulate functionality.
Lithium Batteries
VCalm®L signs are configurable with single or dual internal lithium iron phosphate (LFP) batteries.
Strongest Construction
VCalm® maintains superior construction and durability with high quality components and no moving parts. The design meets the NEMA-3R specifications, and many of the VCalm® signs have withstood severe conditions, including hurricanes, fires, and extreme temperatures. VCalm® has consistently proven to be the longest lasting speed sign in the industry.
Easy and Accurate Reporting
Traffic Data Acquisition System (TDAS) collects the fastest and slowest speed for each vehicle.

Accurate raw data collected by VCalm® can be used to construct limitless report formats and parameters for thorough data analysis.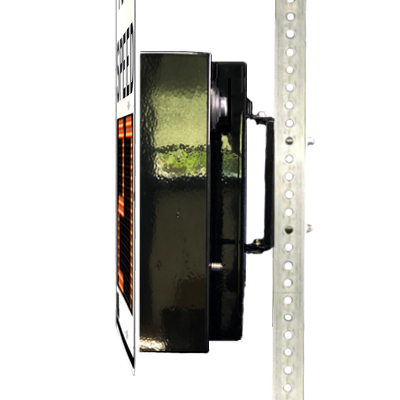 Quick Disconnect Bracket System (optional)
VCalm®L and VCalm®LM signs can utilize Fortel's quick disconnect bracket system, specifically designed for Telespar or Unistrut posts. This system allows cities and counties to efficiently move signs where they are needed to minimize driver complacency and advanced data collection for traffic studies.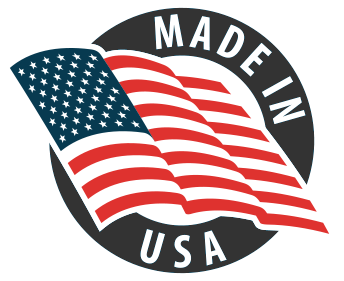 Letters: 4″ MUTCD (Ch. 2B) "YOUR SPEED"
Numerals: 12″(H)
Dimensions: 20″(W) x 30″(H)
Enclosure: 20″(W) x 19″(H) x 4.6″(D)
Weight: Less Than 25lb
Letters: 6″ MUTCD (Ch. 2B) "YOUR SPEED"
Numerals: 15″(H)
Dimensions: 27″(W) x 38″(H)
Enclosure: 27″(W) x 23″(H) x 4.6″(D)
Weight: Less Than 30lb
Letters: 6″ MUTCD (Ch. 2B) "YOUR SPEED"
Numerals: 16″(H)
Dimensions: 27″(W) x 38″(H)
Enclosure: 27″(W) x 23″(H) x 4.6″(D)
Weight: Less Than 30lb
Letters: 6″ MUTCD (Ch. 2B) "YOUR SPEED"
Numerals: 18″(H)
Dimensions: 30″(W) x 40″(H)
Enclosure: 30″(W) x 24″(H) x 4.6″(D)
Weight: Less Than 30lb
Letters: 8″ MUTCD (Ch. 2B) "YOUR SPEED"
Numerals: 26″(H)
Dimensions: 36″(W) x 48″(H)
Enclosure: 36″(W) x 32″(H) x 4.6″(D)
Weight: Less Than 50lb
11-Gauge (.090") Continuous-Formed Aluminum Enclosure
Lens/Door: 1/4" UV-, Vandal-, and Shatter-Resistant Polycarbonate Lens
Nema 3R Weatherproof Rating
-40° F to 167° F Temperature Rating
Regulatory Sign (Face) Color Options:
Enclosure Paint Color Options:
Radar:
K Band (24.159 GHz)
FCC Compliant (no licence required)
Low Power (<2 Watt)
±1MPH Accuracy
Optional Equipment:
Lithium Batteries
120V Operation
Quick-Release Mounting System