VCalm®RRFB
Rectangular Rapid-Flashing Beacon
Fortel Traffic's VCalm®RRFB is a low-cost, user-actuated, powerful pedestrian crossing alert rapid-flashing beacon system.
VCalm®RRFB is a summation of the most important features and technology that meet the evolving needs of the traffic industry.
Brightest Display
VCalm® utilizes high-volume, high-intensity, tightly-clustered LEDs to maintain the highest visibility possible.
Lowest Power Consumption
VCalm® uses proprietary PWMS™ LED technology that consumes 50% less power than common LED technology. Our programming delivers exceptional autonomy for solar/battery installations in a much smaller package size.
Strongest Construction
VCalm® maintains superior construction and durability with high quality components and no moving parts.
Pedestrian Crossing Alert
VCalm®RRFB utilizes its rectangular arrays of bright LEDs to display a standardized high-visibility rapid flash alert ensuring driver awareness at crosswalks.
Hover/tap the beacon image to activate real-time flashing preview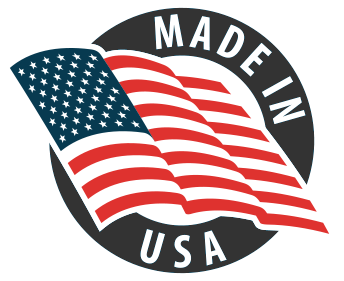 Includes One Single-Sided Rapid-Flashing Beacon System For Mounting on a Pole
Beacon (x1):
SAE J595 Class-1 LED Indicators
Side LEDs
FWHA IA+21 Interim Approval Flash Pattern
Main LED Indicators: 6″(W) x 2″(H)
Side LED Indicators: 1″(W) x 2″(H)
Dimensions: 26″(W) x 3.625″(H) x 2.15″(D)
Beacon Weight: 5.5lb Each (With Battery)
Includes One Double-Sided Rapid-Flashing Beacon System For Mounting on a Single Pole
Beacons (x2):
SAE J595 Class-1 LED Indicators
Side LEDs
FWHA IA+21 Interim Approval Flash Pattern
Main LED Indicators: 6″(W) x 2″(H)
Side LED Indicators: 1″(W) x 2″(H)
Dimensions: 26″(W) x 3.625″(H) x 2.15″(D)
Beacon Weight: 5.5lb Each (With Battery)
Includes Two Double-Sided Rapid-Flashing Beacon Systems For Mounting on Two Poles
Beacons (x4):
SAE J595 Class-1 LED Indicators
Side LEDs
FWHA IA+21 Interim Approval Flash Pattern
Main LED Indicators: 6″(W) x 2″(H)
Side LED Indicators: 1″(W) x 2″(H)
Dimensions: 26″(W) x 3.625″(H) x 2.15″(D)
Beacon Weight: 5.5lb Each (With Battery)
Built-In Interface Allows Device Pairing and Timing
14-Gauge (0.060") Continuous Formed Aluminum Enclosure
High-Intensity Amber LEDs
Quick-Release Mounting Bracket
Power:
10AH Integrated Lithium Battery
20W Solar Panel
12V Solar Controller
Communications: Built-in Wireless up to 500ft