VCalm® Intelligent Sensors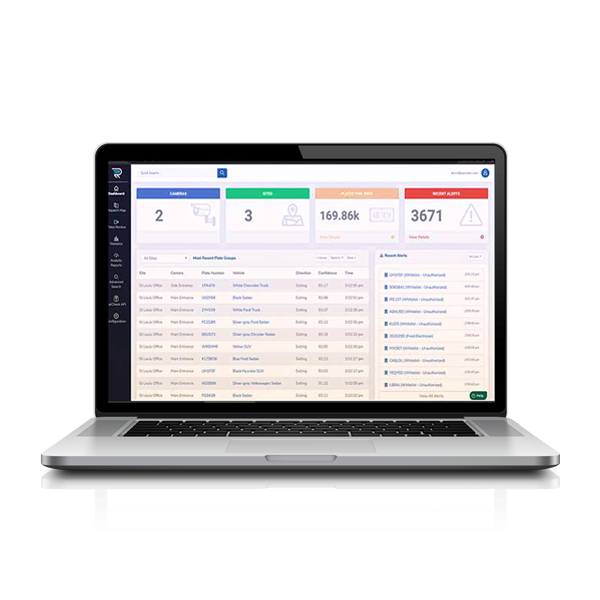 Rekor Scout™ Vehicle Recognition Software enables accurate automatic license plate and vehicle recognition on nearly any IP, traffic, or security camera. Detection results are displayed on a web-based interface, which can be accessed from anywhere. Installation is quick and easy, making it perfect for businesses of all sizes and homeowners alike.
Rekor Edge Series is a family of license plate and vehicle recognition systems that seamlessly capture and process vehicle data. The systems can be easily mounted to a building or pole and are available in three different models, depending on read distance and lane coverage needed.
Rekor Finder is a portable, in-vehicle license plate capturing and processing system. The system accurately identifies license plates and vehicles in real-time, at high rates of speed, and at extreme viewing angles. The unique interior mount design is portable to any vehicle in the fleet, allowing for full-featured LPR wherever it is needed.
Rekor Box is a complete AI-powered analytics device capable of processing multiple streams of video. Built for the roadside, it delivers low-power computing capabilities in a small, easy-to-deploy unit and provides real-time, secure system monitoring, while being compatible with a wide range of commercial and security algorithms and applications.
Main Office
5310 E Hunter Ave.
Anaheim, CA 92807
Hawaii Office
55-220 Kulanui St. Bldg. 5
Laie, HI 96762